Reading time: 3 minute(s)
February 10, 2023
Kurile Lake is the land of brown bears, red salmons and slaty-backed gulls
Reading time: 3 minute(s)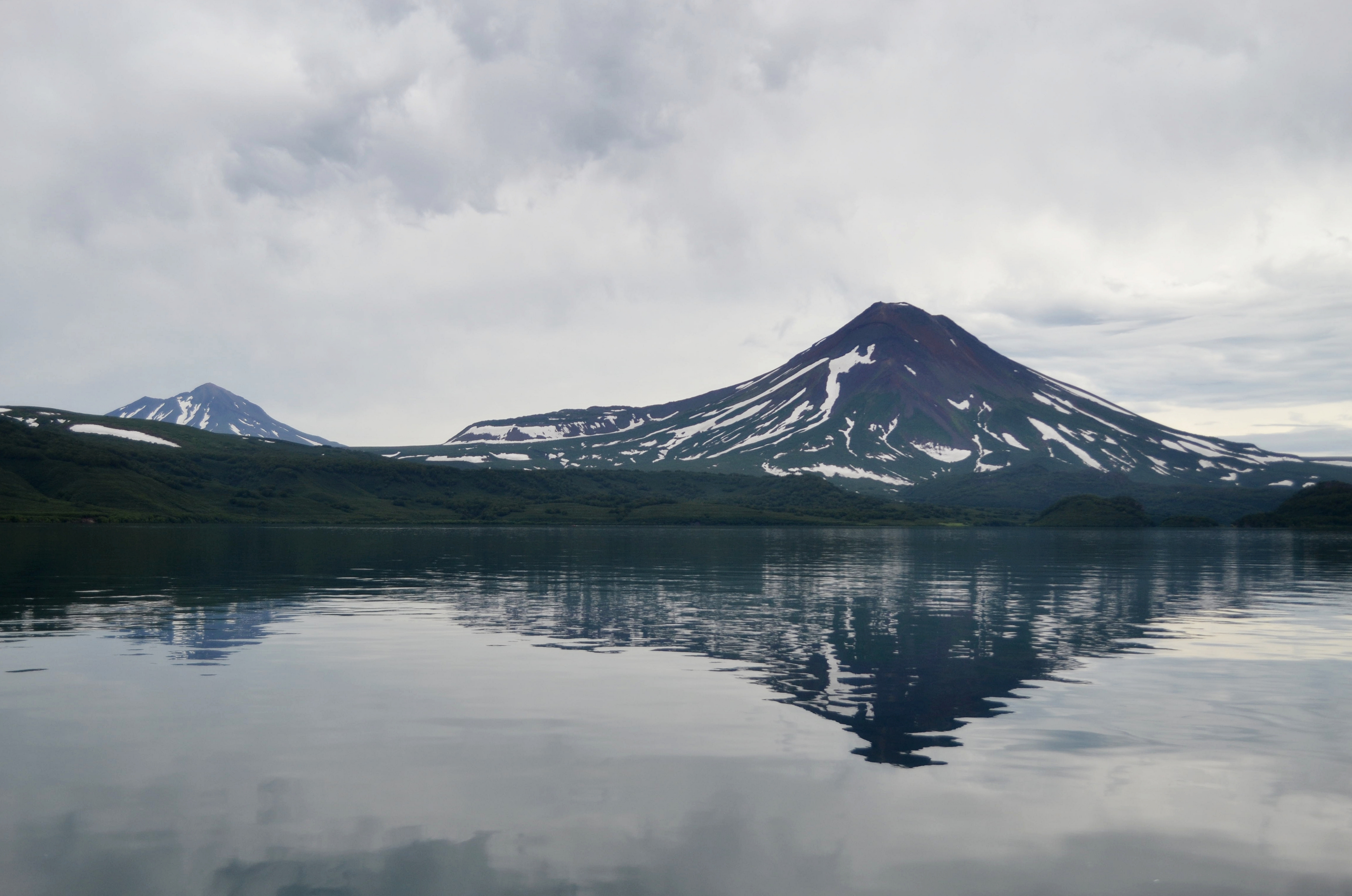 Kamchatka is considered the place with the largest population of brown bears in Russia, and Kurile Lake is known as the place of the largest concentration of brown bears in Kamchatka.
Kurile Lake is a crater lake on the territory of the South Kamchatka Federal Nature Reserve of the Kamchatka Peninsula. The lake is located in the basin of the long-extinct Ilyinsky volcano, it was formed more than 8000 years ago as a result of a powerful volcano irruption and the subsidence lowering of the earth's crust. Kurile Lake is considered the second largest Kamchatka lake after the Kronotsky Lake. Interestingly, the water temperature in the lake has not exceeded 50°F throughout the entire history of observations.
The interactive map of this area contains information about the relief, rivers, lakes and other natural attractions of the region. When you click on any feature on the map, its identification appears, where you can find a detailed description, photos and coordinates of the feature.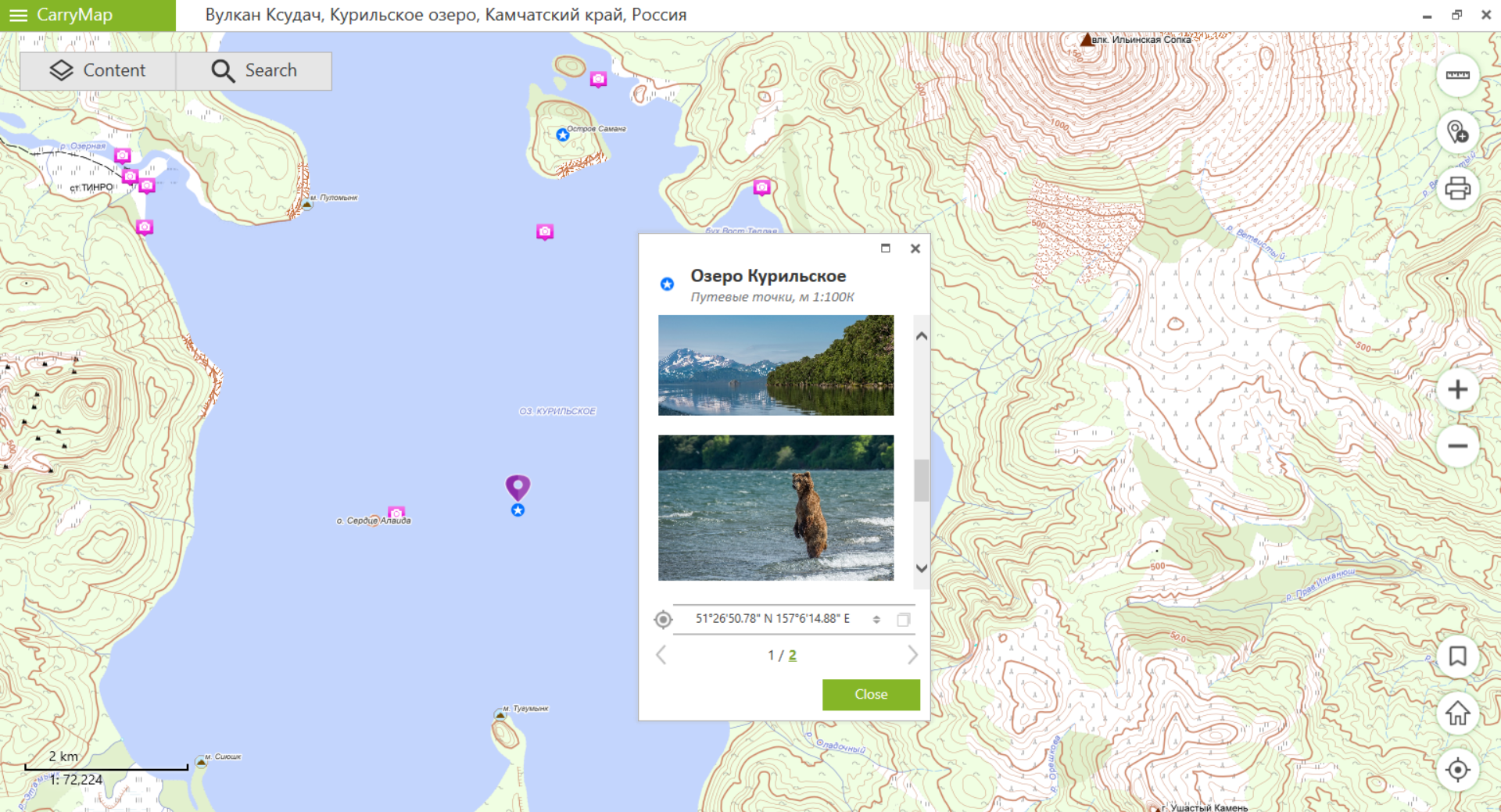 Lava islands of volcanic origin Chayachiy, Nizky, Serdtse Alaida and the Samang archipelago are located on the Kurile Lake. The small rocky island Serdtse Alaida made of pink stone is a habitat of a large colony of slaty-backed gulls. The Samang archipelago is known as the place of a habitat of brown bears. In the Vostochnaya warm bay located near the Ilyinsky volcano, there are Kuril thermal springs with a water temperature of 95-99°F.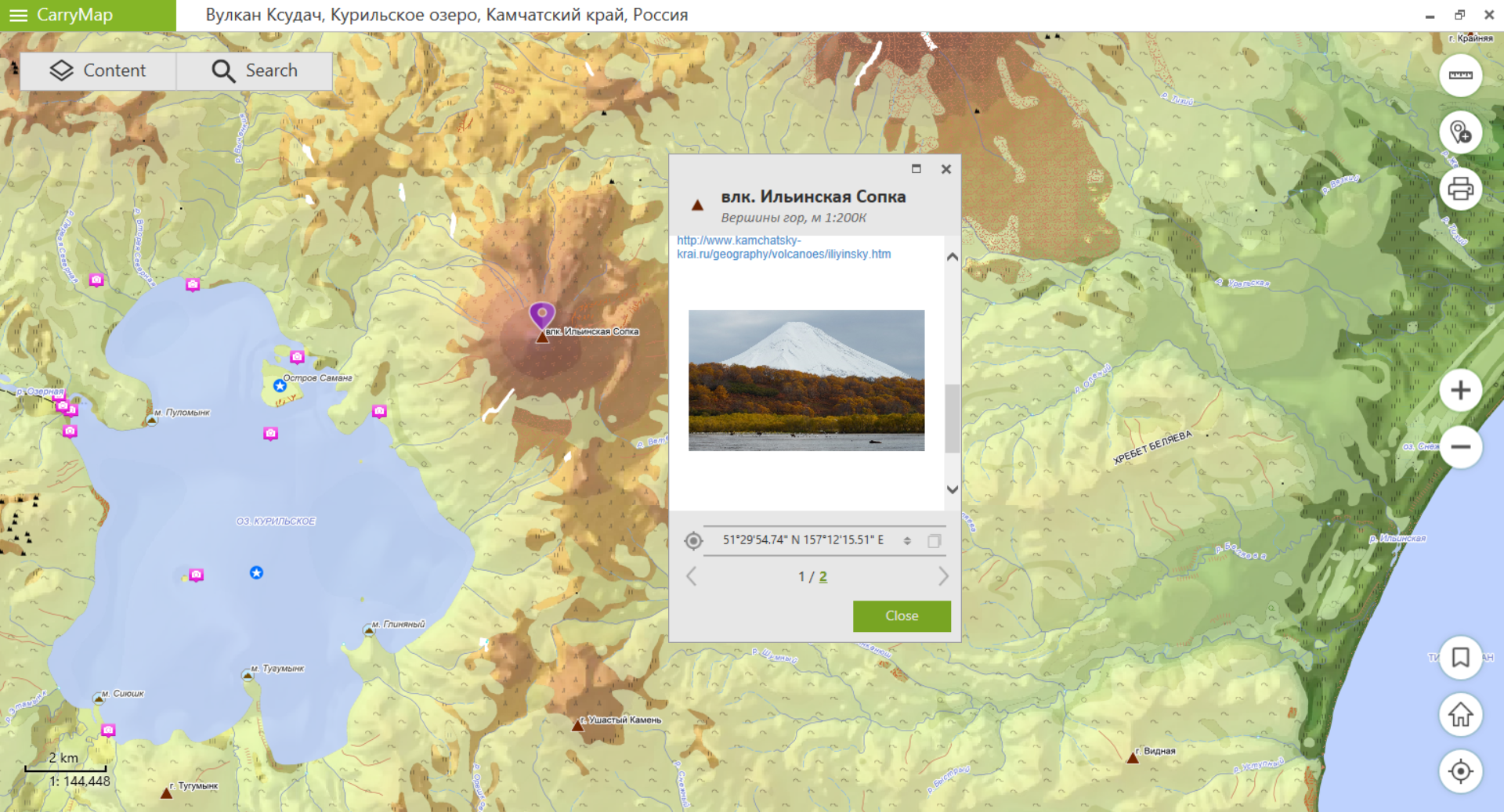 Kurile Lake and the surrounding area locate on the territory of the South Kamchatka Federal Nature Reserve, where a special, protected regime operates. So, fishing and hunting are prohibited here, this is why this area is still rich in its fauna and flora.
Interesting facts about the fauna of Kurile Lake:
Bears. As maters of the Kamchatka Peninsula and being under protection, the bears feel at ease here. On the Kuril Lake there is a lot of brown bears, especially on the largest island Samang, where the female bears live during the birth of their offspring, and when they gain strength, they return to the 'mainland'. Usually the seasonal period lasts from April to November. Having eaten fresh fish, they rest and play with each other. Tourists like to capture such moments watching the bears fishing from a safe distance.
Birds. The reservoir rarely freezes in winter, so many migratory birds of prey, such as Steller's sea eagles, golden eagles, white-tailed eagles and even white-headed eagles flying from North America, winter here.
Fish. The lake is the largest sockeye salmon spawning ground in Eurasia. The entire biosystem of Kurile Lake is, to one degree or another, tied to the spawning of sockeye salmon. The fish swimming here provides food not only for the local population, but also for a large number of birds and animals, especially bears.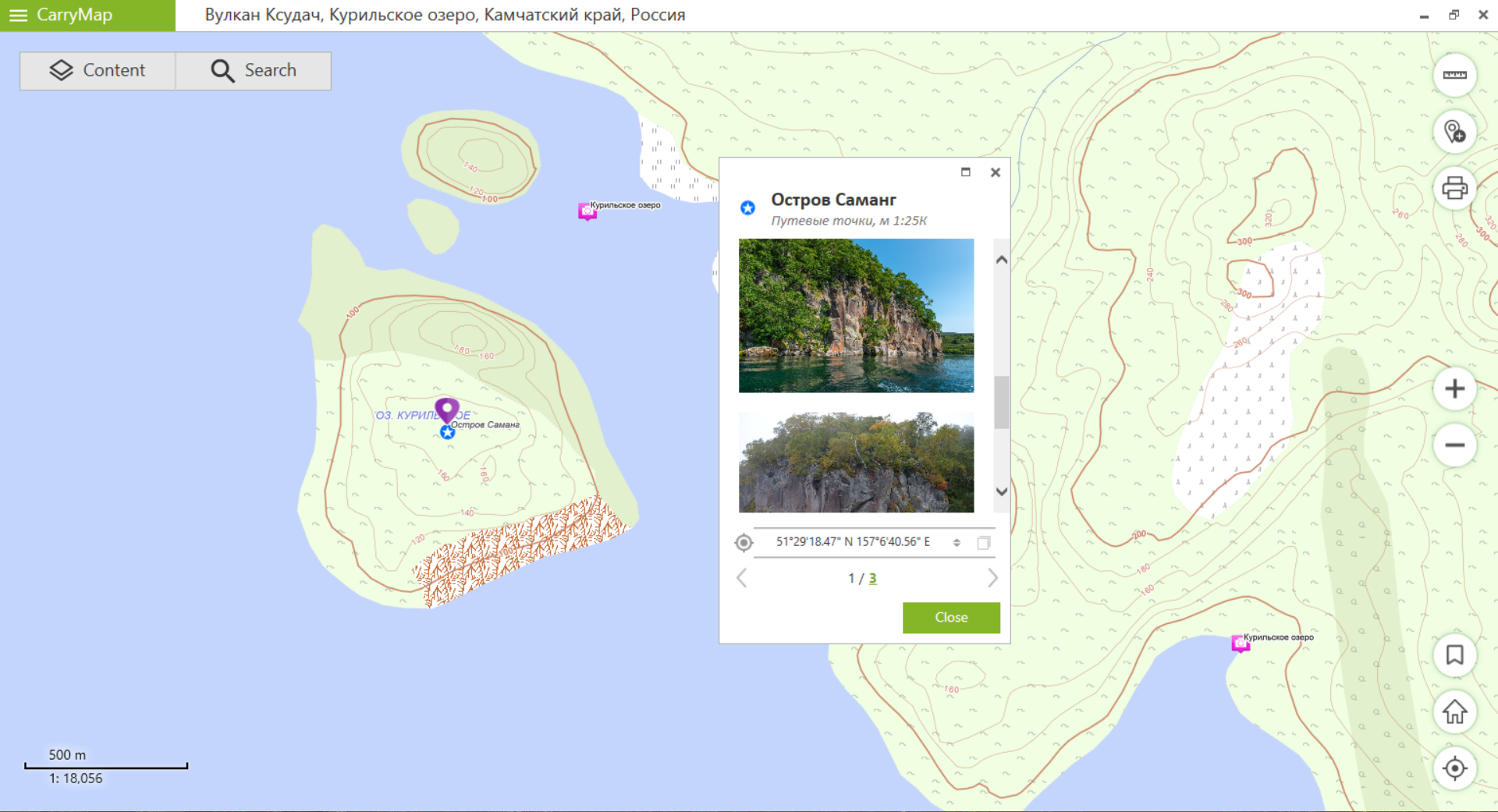 Download the map 'Ksudach Volcano, Kurile Lake, Kamchatka Krai, Russia'
CarryMap Team