Reading time: 4 minute(s)
July 24, 2017
Now ArcGIS map is on your mobile device, what can you do next?
Reading time: 4 minute(s)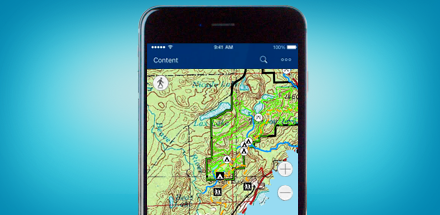 Examples of using mobile maps while working in the field.
Onsite work with map, data collection, sharing collected data via cloud

Now, with your ArcGIS map on your mobile device (see more details on how to do this in the How to create interactive mobile map in 5 easy steps guide) you are ready to use it in the field.

Onsite work with map

Finding bearings even in remote locations is one of the most useful CarryMap features. With mobile map on your device you have all your data stored locally, so no internet is needed to use your map onsite.
It is known that navigating areas with elevations difference or vast forests may be hard. But with CarryMap you can always see your current location, just open your mobile map, and tap "My location" button to show where you are now. If you tap the button one more time, the location indicator will change from point to arrow, at that the arrow direction will always coincide with your device movement direction.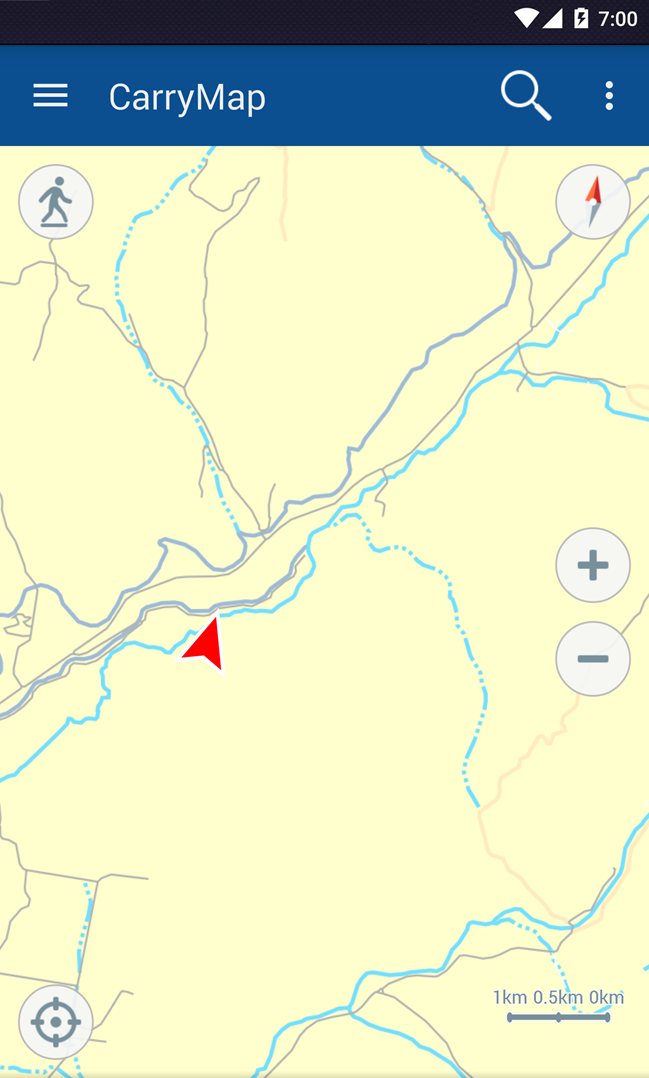 If you need to know the distance to the next point of interest or the area of the coming inspection, use the "Measure" tool. To do so, tap the context menu button at the top right corner of the map, select what you need to measure, and draw a line or a polygon, respectively – the measure result will be displayed on the screen.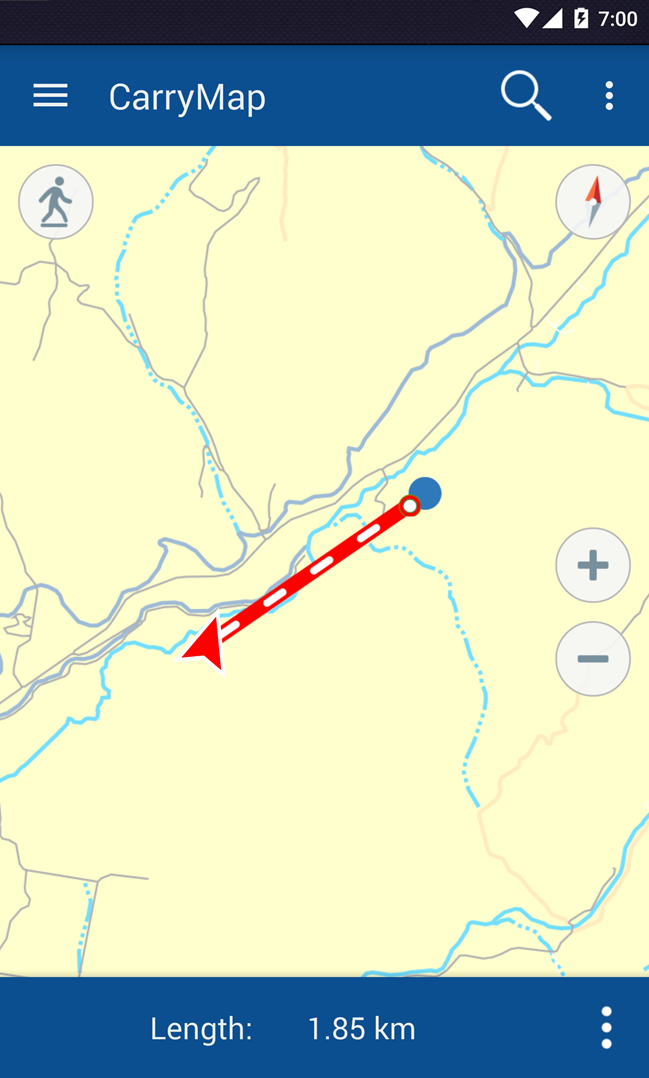 Data collection
Suppose you have found a point you need during your inspection you need to collect - damaged oil pipe, water source or bird nest. To collect it, create a point object in your current location by tapping the context menu and selecting the appropriate option. You can add a text field to attributes of that new object if you want to make some notes about it (date and time it was discovered, for example), or add any other field type, if required. Select the object on the map and tap "Manage fields" option in the appeared identification dialog. Now add the new field, select its type, enter its name, and that's it!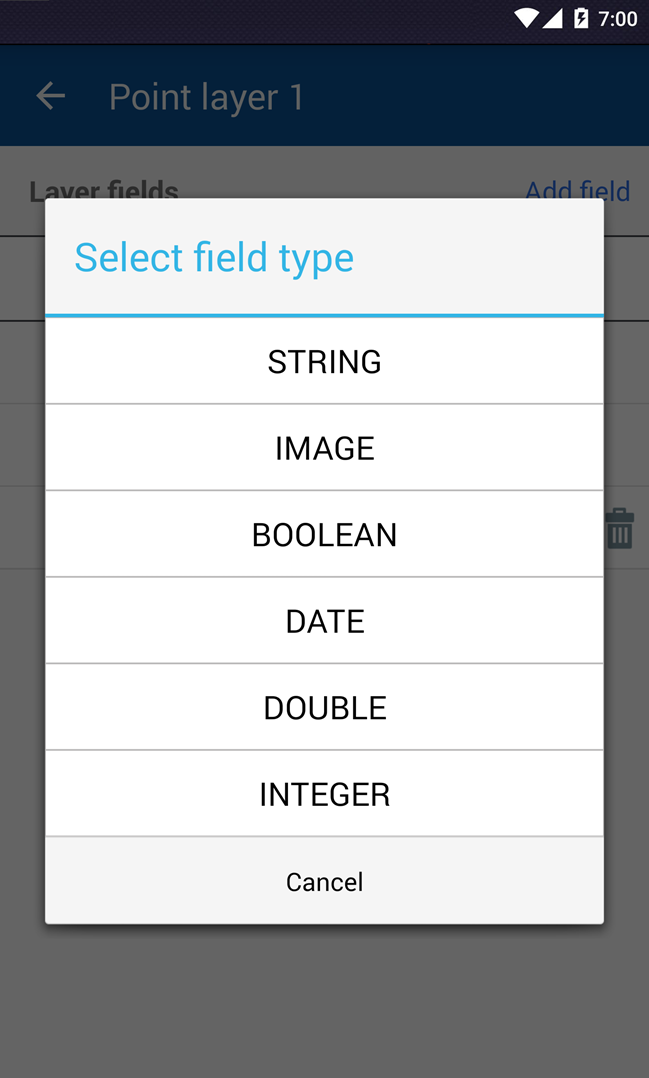 Sharing collected data via cloud

After you finished the inspection and collected all the required data onsite, you need to deliver this data to your office, so that your colleagues could start processing it. One of the most convenient ways to share collected data with other users is publishing it through popular cloud storages integrated in CarryMap applications.
First, go to "Maps" or "Maps and data" tab, tap "Add source" and select the cloud drive you want to add. To transfer your collected data, go to "Maps and data" tab, select GeoPackage file containing your layers, open its context menu, and copy it to the appropriate cloud folder.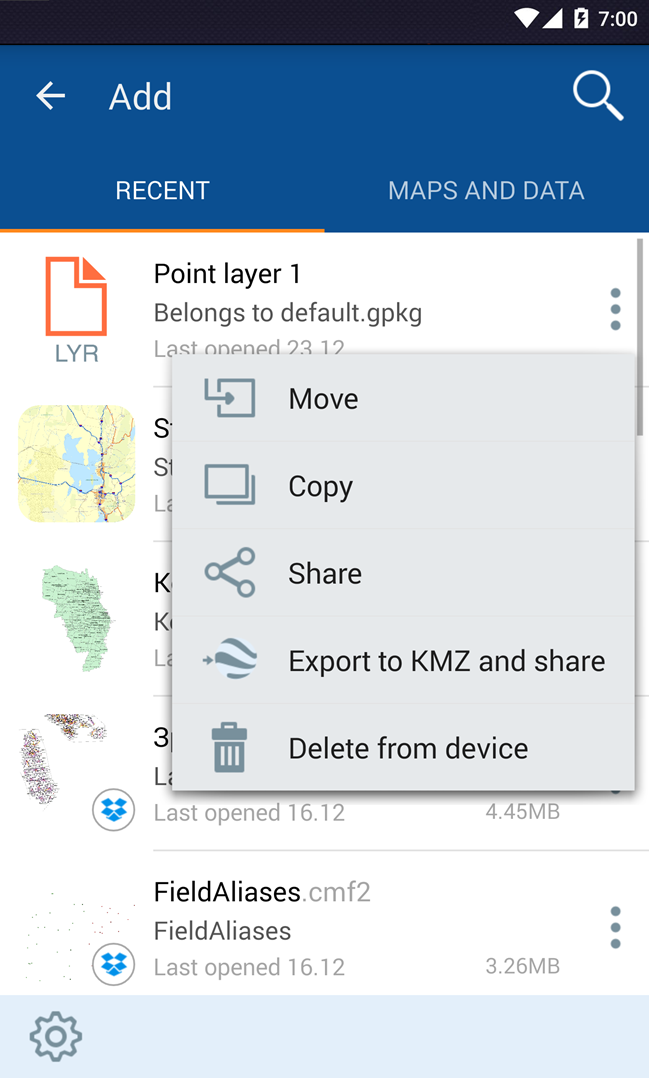 Now your colleagues will be able to promptly review the most recent data and work out the repair schedule or ecologists inspection route.

Import to ArcGIS

After all data collected by you and other field crews have been consolidated in the cloud storage, it needs to be transferred to the desktop computer with ArcGIS installed in order to continue working with it in the office. To do so, you need to download these files from the cloud drive and store it locally on your machine.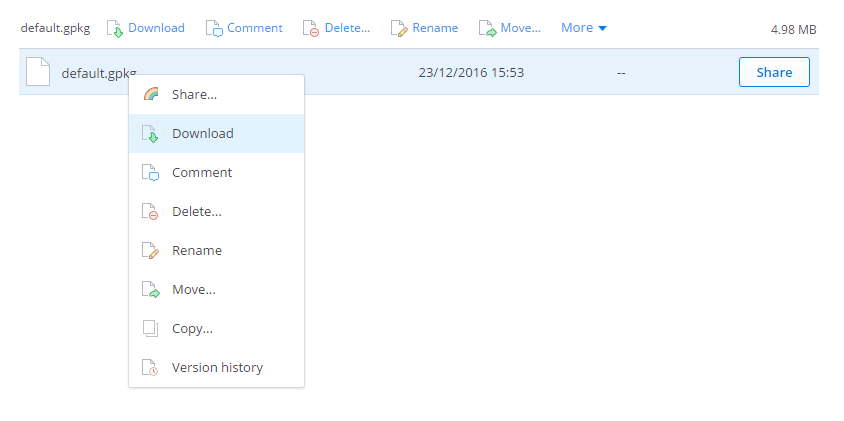 Now use the CarryMap Builder "Import from GPKG" tool provided to import data contained in GeoPackage files (data collected in the field on your mobile device) to ArcGIS geodatabase.
Enable "Import from GPKG" from CarryMap Builder toolbar, select layers you want to import, specify output geodatabase, and run the process. After import completion, you can access the data using standard ArcGIS means (through ArcCatalog, for example) and so continue working with your map in ArcMap.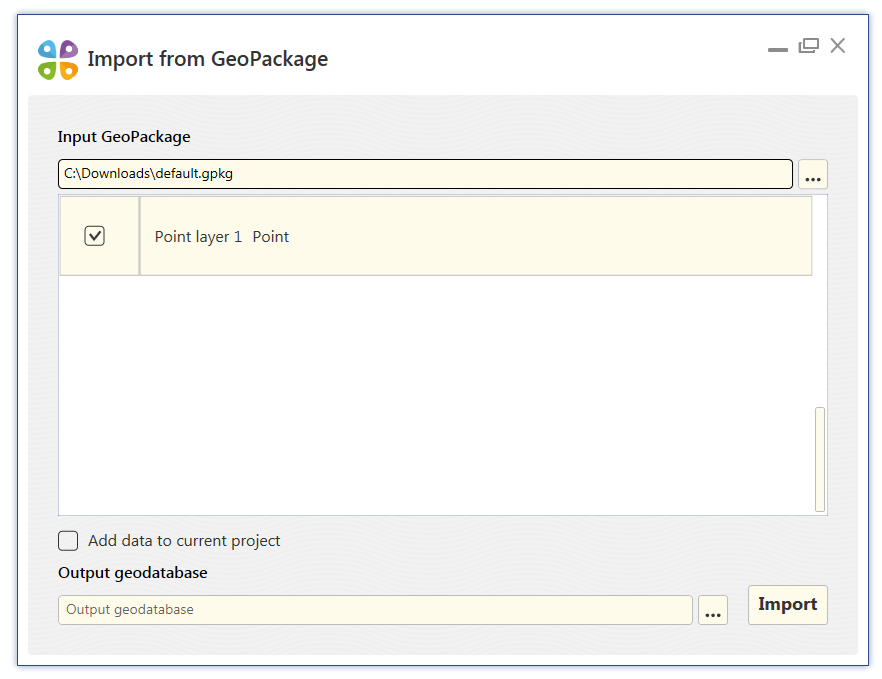 Try CarryMap Builder and create your own maps for free for 14 days!


Get mobile apps for Android and iOS now, they are free!